Pinot nero IGT 2021 Costa del Vento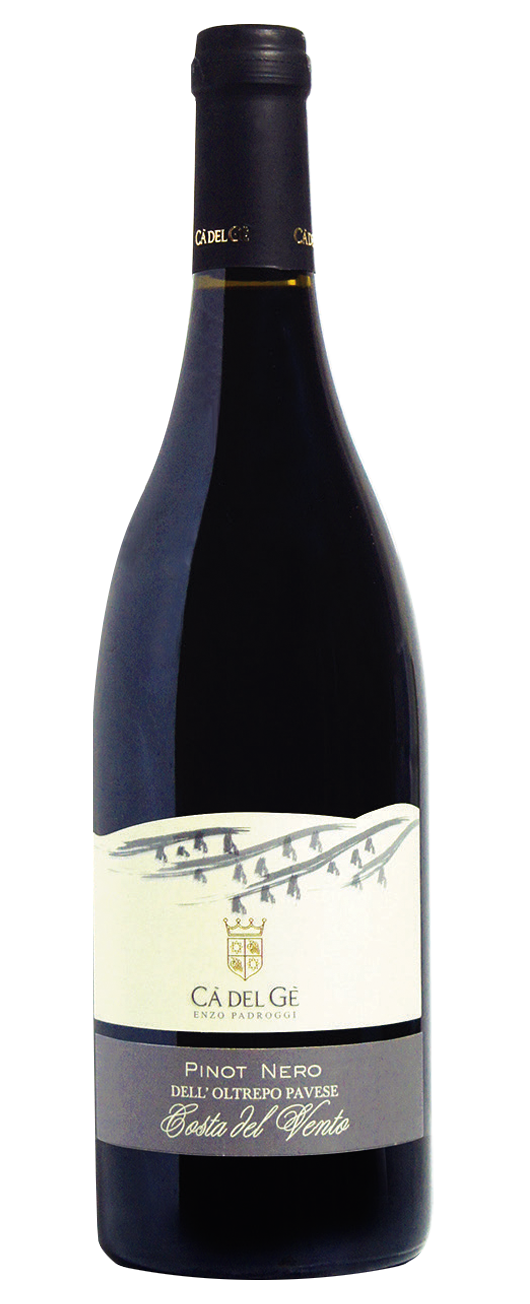 Typology
still red wine
Grape varieties
100% Pinot Nero
Vinification
The grapes come from the Costa del Vento vines situated at 400m asl, where the choice of the cloans and the favourable position, express Pinot Nero at its best. The grapes are hand harvested. After de-stemming and pressing the must and the grape skins undergo an alcoholic fermentation which lasts for about one week during which several pumping overs are carried out. At the end of the alcoholic fermentation the wine is drawn off. After several rackings the wine obtained is left to age in stainless steel tanks where after the malo-latic fermentation the wine is bottled.
Organoleptic character
Ruby red, intense bouquet with reminisces of small woodland fruit. To the mouth, a mild tannin, the olfatic fruity note is reconfirmed.
Alcohol
14,5% vol
Food pairing
This young wine is ready to drink. It is excellent with hors d'oeuvres, risotto, and meat based starters, grilled meats and fresh cheeses.
Serving temperature
12/14°C. Uncork just before serving.
contains sulfites
Fact sheet