Sangue di Giuda 2021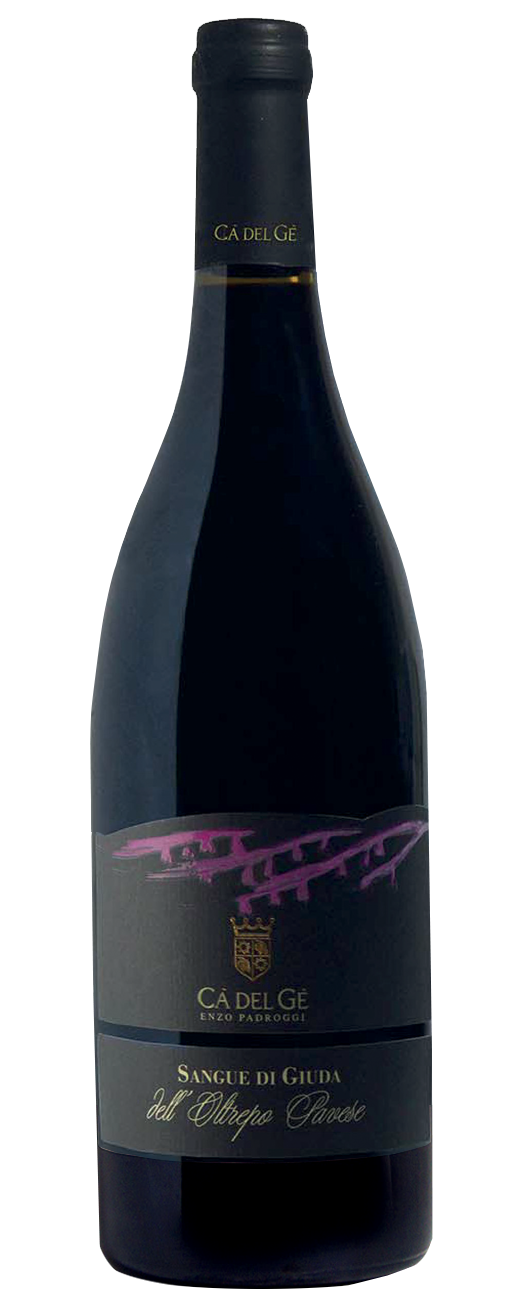 Typology
slightly sparkling, sweet red wine
Grape varieties
50% Croatina, 35% Barbera, 15% Uva Rara
Vinification
The grapes are hand picked; this allows to make a careful selection of the fruit. After the de-stemming and pressing, the must and skins undergo an alcoholic fermentation which lasts for about a week during which several pumping overs of the must are carried out. At the end of the alcoholic fermentation we proceed with devatting. After several rackings the wine obtained is left to mature in stainless steel tanks during which the malolatic fermentation takes place. The wine is then bottled.
Organoleptic character
Ruby red with vinous, fruity hints with marked red jam fragrances. To the mouth, pleasing, sweet, delicate, vibrant.
Alcohol
8% vol<7span>
Food pairing
Ideal match with sweets, with sweet pies and tarts, small pastries, excellent with mature cheeses and roasted chestnuts. Delicious with strawberries.
Serving temperature
12/14°C. Uncork just before serving.
contains sulfites
Fact sheet