Riesling Filagn Long IGT 2021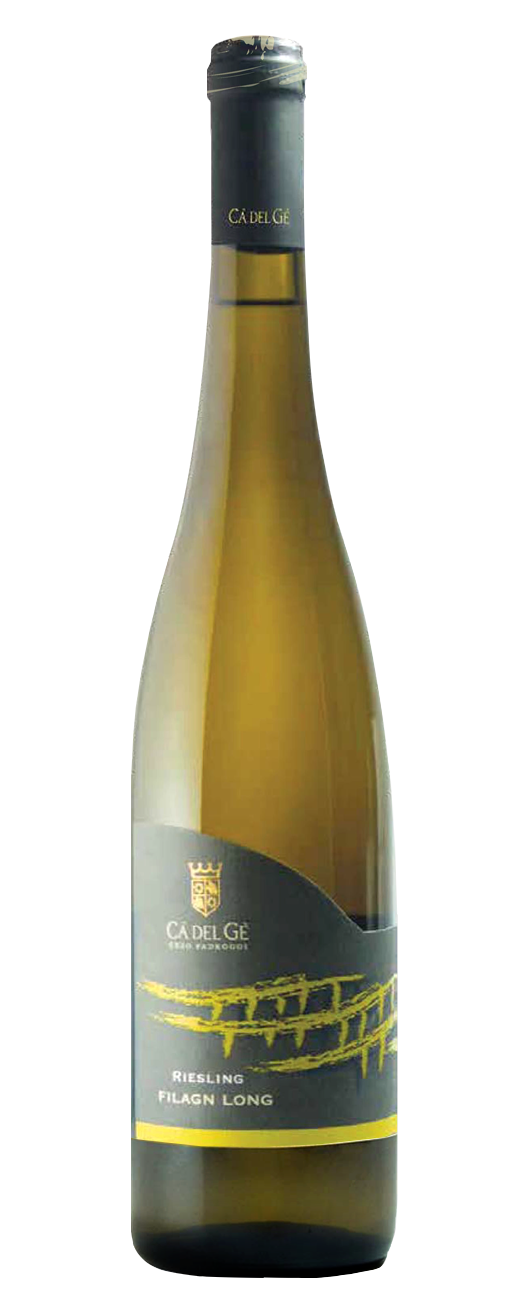 Typology
still white wine
Grape varieties
100% Riesling Italico
Vinification
The grapes which are used to produce this wine derive from a 70 year old vineyard. An optimal exposure, the composition of the soil, the growing method together with the dedicated agronomic care ensure a top quality wine, and during the best vintages an exceptional Italic Riesling with unique characteristics. After a careful selection, of hand picked grapes, the grapes are softly pressed, the free run must obtained is left to ferment at a controlled temperature in stainless steel tanks, where the wine matures until it is ready to be bottled.
Organoleptic character
Pale, straw yellow, with greenish hues. An intense aroma, fresh floral and fruit nuances, mingled with exotic fruit and apples. To the mouth fresh, fragrant with a good persistence.
Alcohol
15% vol
Food pairing
Faithful friend with hors d'oeuvres and starters, fish and vegetable based dishes. Excellent with white meats and goat cheeses.
Serving temperature
10°C. Uncork just before serving.
contains sulfites
Fact sheet